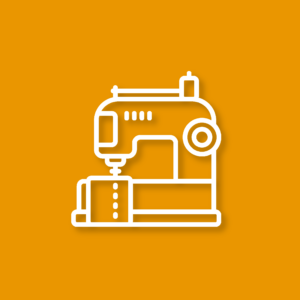 Sewing
Your project is already well put together but you lack a sewing craftsman to assemble it?
Oh Fil Deleau can sew anything and everything for you! I have 3 types of machines in my possession for ever more precise finishes. I also work by hand when necessary. I have been sewing for more than 10 years and I refine my technique from project to project. I accept all challenges and I know how to admit when I do not master a specific point for which I do not hesitate to train myself to meet your most demanding expectations!
During the assembly process, I keep you informed of the major steps in order to reassure you on the deadlines.
Are you an individual who has a model and fabric but does not know how to sew? Come and see me, I will assemble it for you!
Are you a fashion student and you are looking for a seamstress? My work is already recognised at the Francisco Ferrer High School, my former school, which sends its students to me every year!
Are you a company that wants to have a complete prototype made for factory production? I am the person you need!
Price on request according to the project